wayson.net Photo Gallery
Wayson


Welcome to the Photo Gallery!

Here are some photos from Dean & Eileen (Ernst) Wayson's 50th Wedding Anniversary party. I lost one "roll" of digital film, so this is all I have from the party. Sorry. :(
Good news! I found the "lost" "roll" of digital film, so there are two more pictures at the bottom of this page. :) Of course, there's only two pictures on the "lost roll" so it really wasn't a big deal.
At Dean & Eileen's, the night before - San Diego, California - 21 July 2001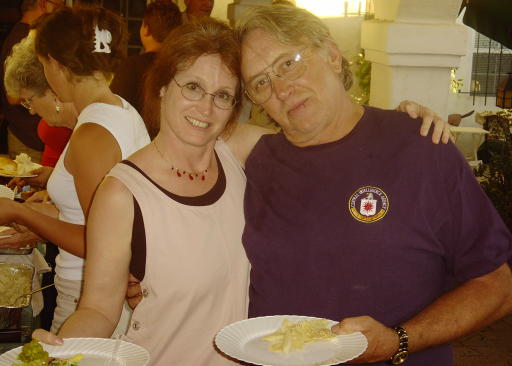 Teresa (daughter) and Billy (Dean's brother)
---
At the Embarcadero - San Diego, California - 22 July 2001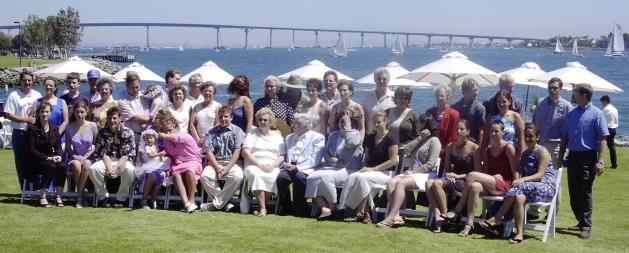 The Photographer preps Dean, Eileen, all their descendants, and a few other relatives for a group picture.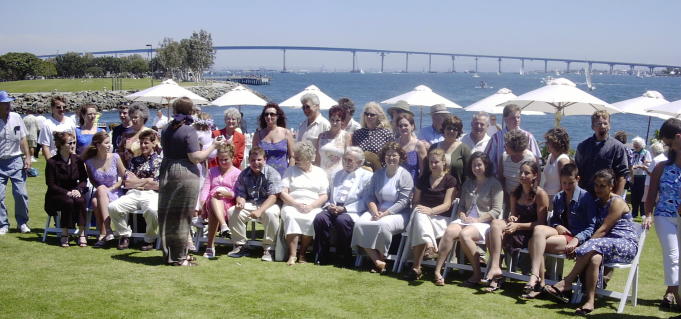 More prepping....

The family! I'm sure the photographer (Eileen's niece) got a better picture, but this one's mine.
There is a bigger version with names of this group picture so you can see more detail. WARNING: Big image may load very slowly.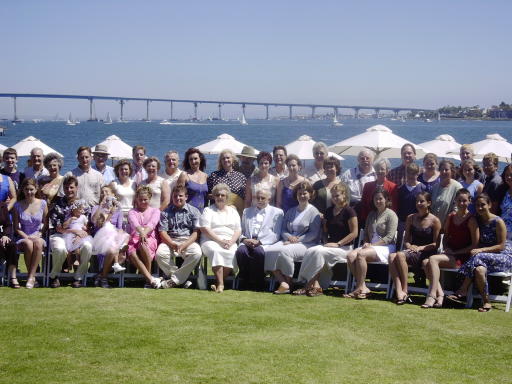 Another shot of the family.
---
The next day, boarding the bus to Mexico - San Diego, California - 22 July 2001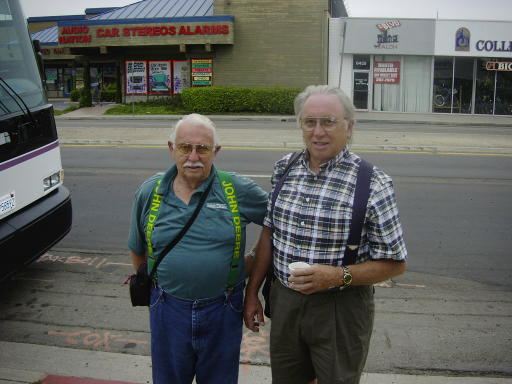 Dean and little brother Billy
---
---
copyright 2001-2003
Page last updated 5 May 2003