Sunday, 2 September 2001
We inaugurate our new patio!
Preparing for the party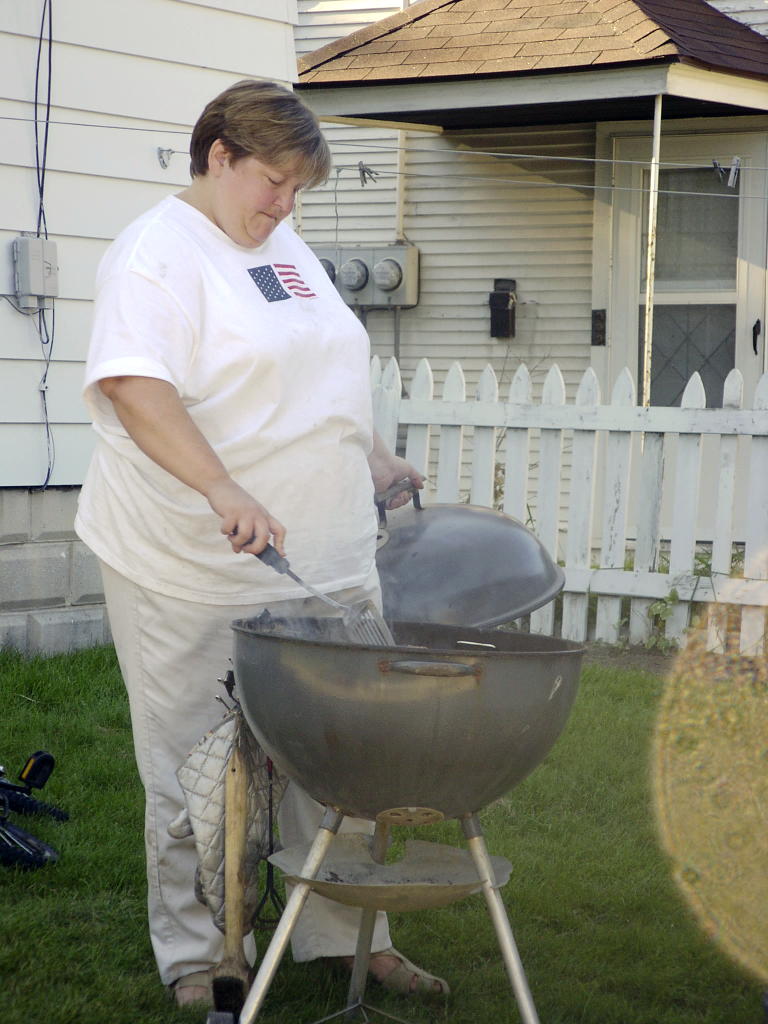 Tracy checks the burgers....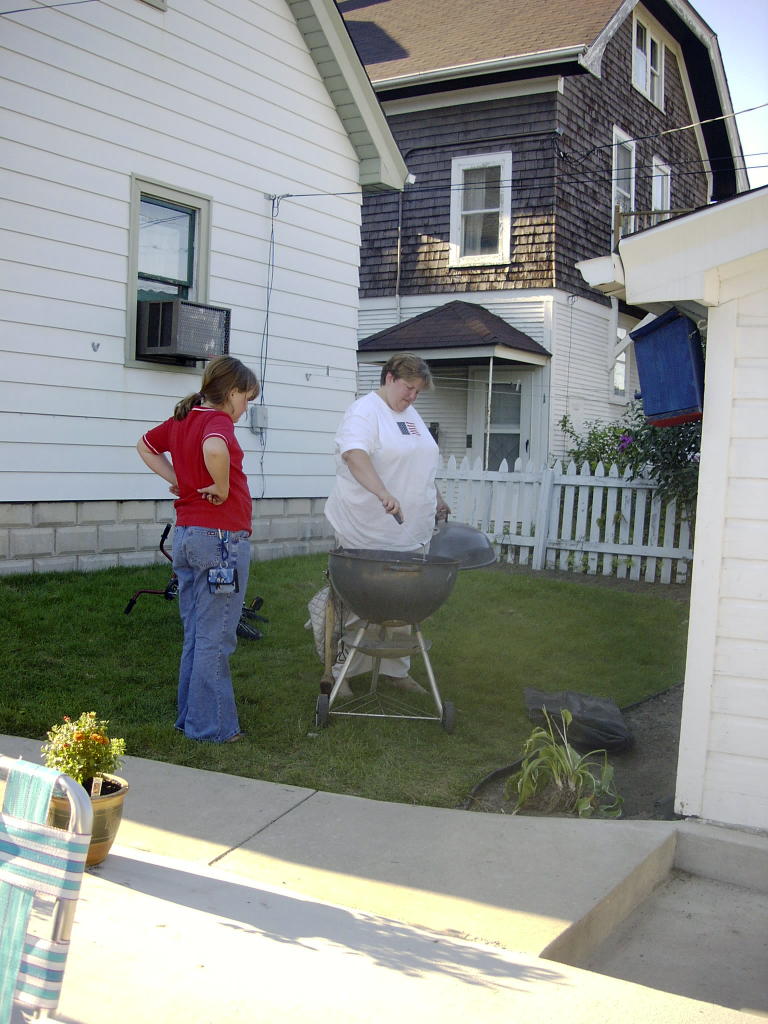 While Kaitlin supervises!
You can see part of the new patio at the bottom of the photo.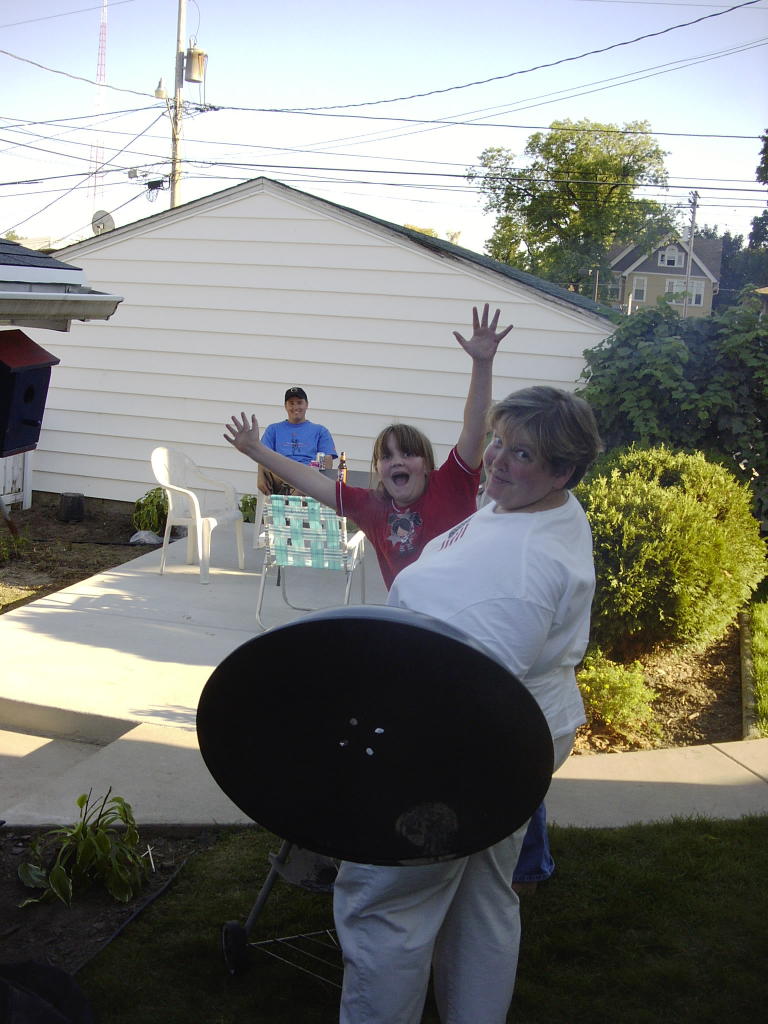 The girls can't contain their excitement!
Note the new patio in the background.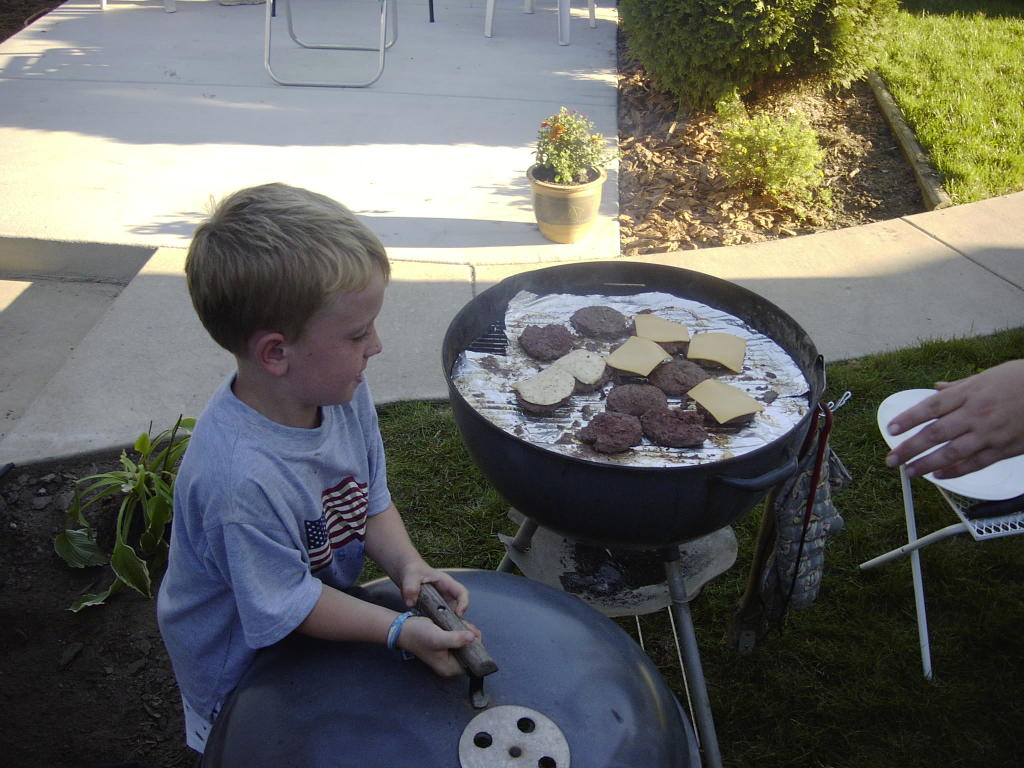 Eamonn opens the grill.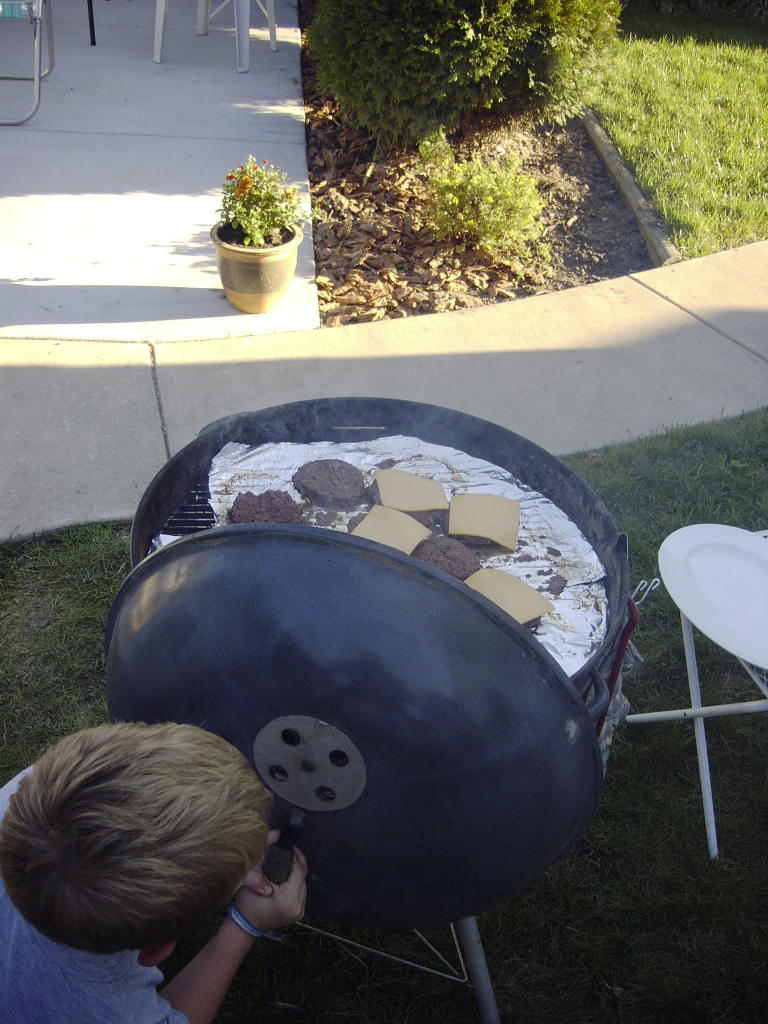 Eamonn hangs the lid.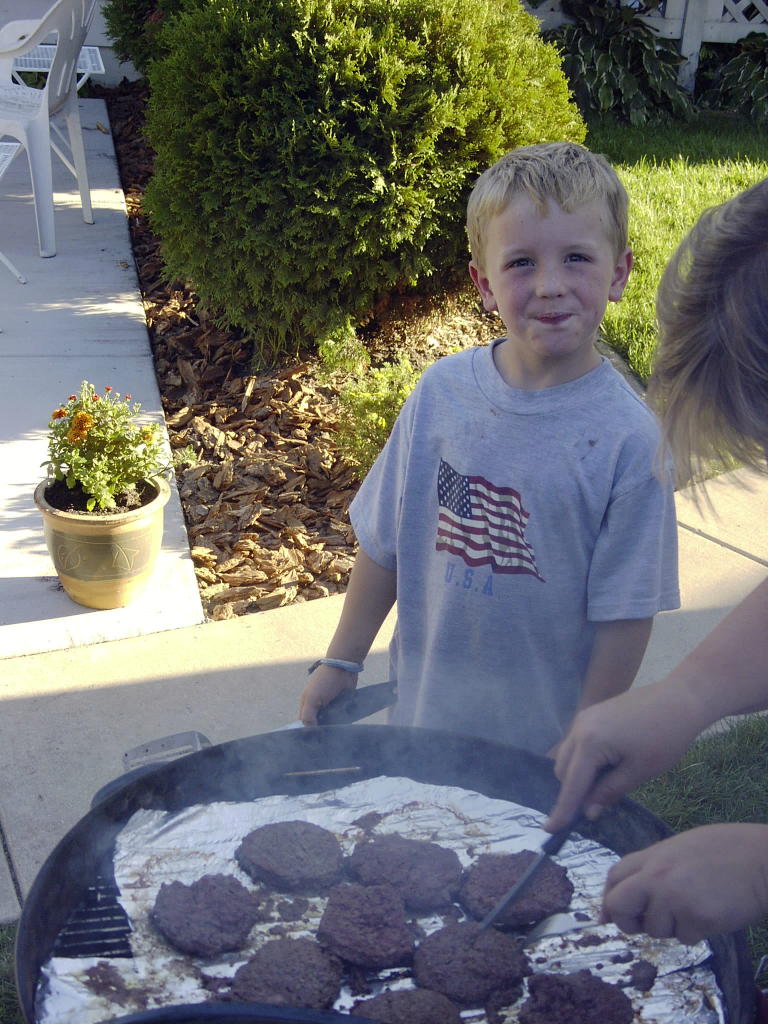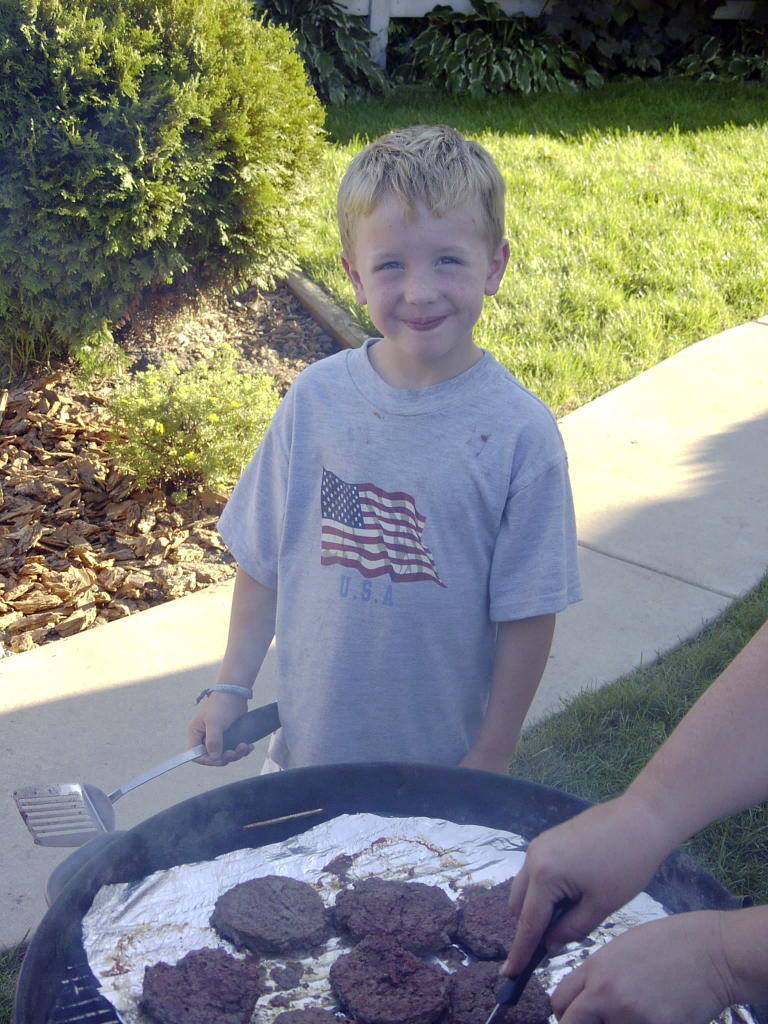 Eamonn takes the credit for the burgers!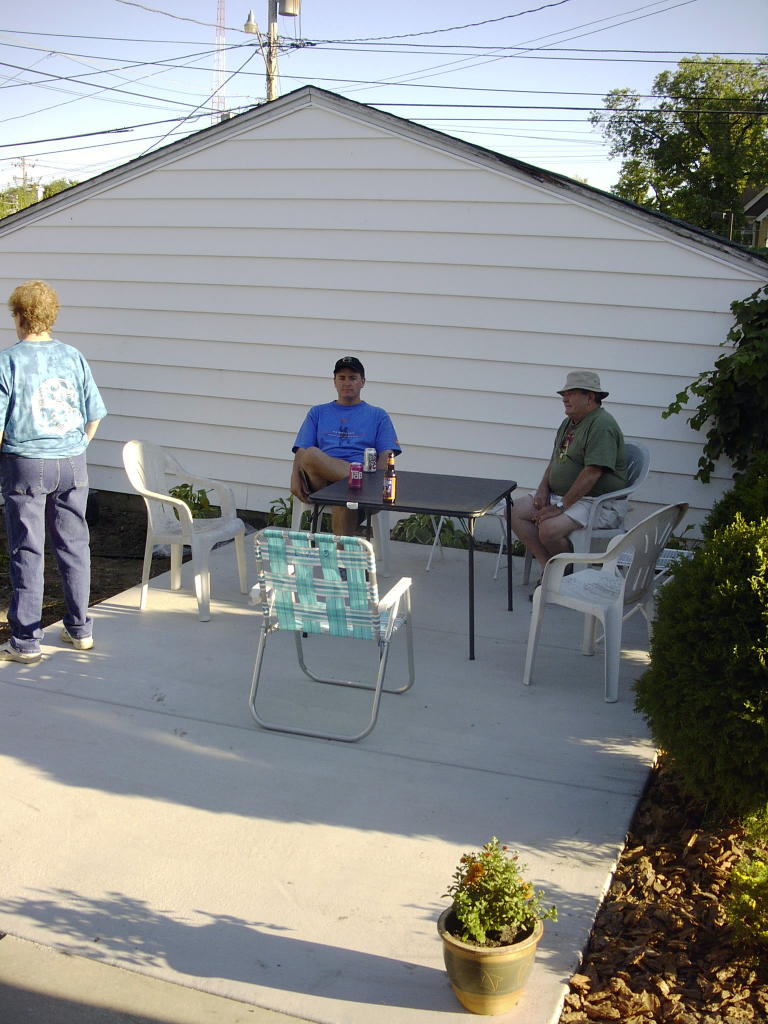 The patio!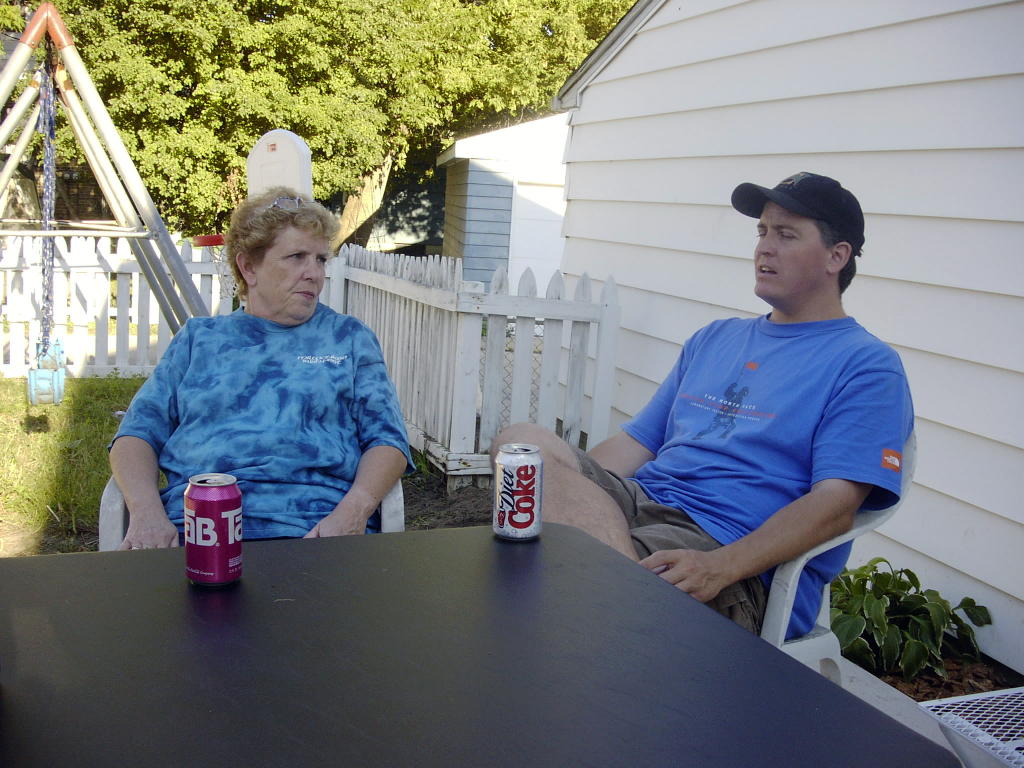 Jane & Bill discuss the momentous event!